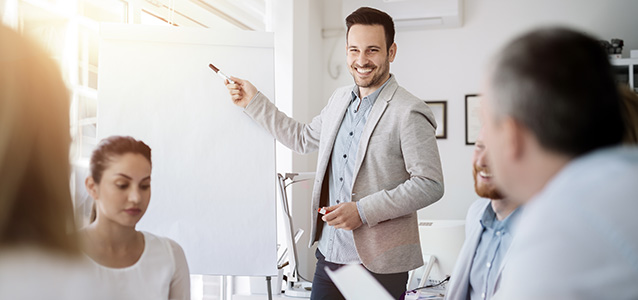 You've spent your entire career working as an individual contributor, but you're ready for something more. Managing a team of people is your next goal, but it's hard to get hired for this type of role without experience. This is beyond frustrating, but don't worry, there are plenty of other ways to bulk up your resume.
4 Ways to Gain Managerial Experience
Ask Your Boss For Help
Meet with your boss to let them know you have managerial aspirations and request their assistance in taking the next step. Plenty of managerial skills can be gained without holding the title, so go into the meeting with a specific idea of the kind of tasks you'd like to take on — e.g., budgeting, interviewing, negotiating.
A good manager will be happy to do anything they can to help you achieve your career goals. In fact, they might even be relieved to delegate some of their tasks to you, as this will free up more time in their schedule.
Become a Project Lead
You always have at least a few projects on your plate, but it's time to step up your level of involvement. The next time you're at a kickoff meeting, volunteer to serve as the project lead. This will definitely require more work on your part, but you'll be able to acquire leadership skills that will get you one step closer to becoming management material.
Mentor a Junior Colleague
Effective managers help their employees learn and grow. Develop crucial mentoring skills by taking on a mentee at work. If your company has a defined mentoring program, sign up for that, but if not, ask your manager to pair you with a junior colleague who could benefit from your guidance. Having mentoring experience on your resume will definitely work in your favor when applying for managerial roles.
Step Up Your Role on the Team
You don't need an official title to develop a management mindset. Become the person the rest of the team looks up to by avoiding gossip, assisting in conflict-resolution and serving as the voice of the group. This is a great way to gain managerial skills, while showing your current boss you have what it takes to lead a team of people.
Ready to take on your first managerial role? Management Registry, Inc. wants to help you find the right fit for your skills and interests. Get in touch today to start your search!