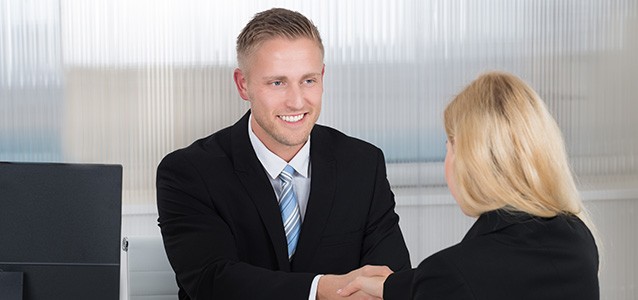 Finding the right new job is hard work. Essentially a job in its own right, the amount of time and energy it requires can be all-encompassing. The good news is, you don't have to go through the process alone. When you work with a recruiter, they steer your search for you, alleviating a great deal of pressure.
Many job seekers are under the impression that partnering with a recruiter is expensive, but in reality, any staffing professional worth your time won't charge you a dime. Employers pay for a recruiter's services, meaning you get to work with a career expert absolutely free of charge.
Find out what you can gain by having a recruiter in your corner.
Get on the Right Path
If you've been aimlessly bouncing from job to job, a recruiter can get you on the right path. They'll help you determine what you really want to do with your life, assess your skills and create a plan to turn you into a seriously competitive candidate.
Polish Your Resume and Interview Skills
It's hard to stand out in a crowd of qualified applicants, but staffing professionals know exactly what hiring managers look for in an ideal hire. Your recruiter will review your resume and if necessary, they'll work with you to transform it into an eye-catching document that will get you an interview. They'll help you prepare for the big day by offering everything from advice on what to wear to assistance in crafting the perfect responses to common interview questions.
Connect You Exclusive Opportunities
Many top employers hire exclusively through staffing firms, so if you're not working with a recruiter, you probably won't even know the position is available. Hiring managers trust recruiters, so their recommendation adds weight to your candidacy. Connections will get you far in a job search, because employers like as much reassurance as possible when making a decision of this magnitude.
Provide Helpful Interview Feedback
In most cases, the only feedback you'll get on an interview is whether or not you got the job. Things are a bit different when you work with a recruiter, because their relationship with the hiring manager allows them to get commentary on your performance. They'll share this with you, which will help you know what you're doing well and where you need to improve for next time.
Navigating a successful job search isn't easy, but there's no need to go it alone. Management Registry, Inc. is committed to helping talented professionals like you find healthcare, travel healthcare, general labor, correctional, call center, HR, logistics and distribution, accounting/finance, and IT opportunities with top employers. Contact us today to get started!