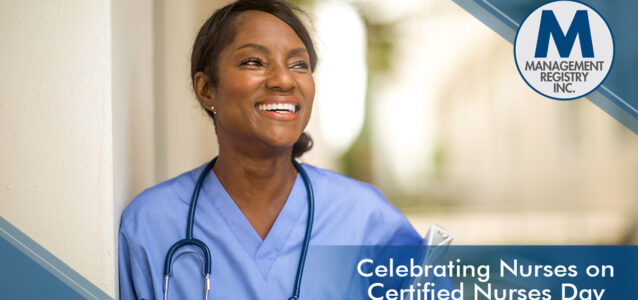 March 19th is #NationalCertifiedNursesDay – a worldwide day of awareness and recognition for certified nurses. We join in thanking them for their dedication, achievements and strong commitment to their profession and to patient safety.
National Certified Nurses Day was established on March 19th to highlight the birthday of Margretta Madden Styles, a visionary nursing leader and scholar –  also known as the "Mother of Nurse Credentialing." Her career inspired nurses around the country and she was recognized worldwide for her leadership and contributions to the study and practice of nursing.
So each year on this date, employers, certification boards, education facilities, and healthcare providers pause to celebrate and publicly acknowledge nurses who earn and maintain the highest credentials in their specialty.
Careers Dedicated to Improving the Lives of Others
Certified nurses dedicate their careers to helping others and often work long, hard hours. This fact was never demonstrated more clearly than during the COVID pandemic where nurses served in the front lines to provide the highest levels of patient care during very trying circumstances.
The day honors and recognizes nurses around the globe who contribute to better patient outcomes through national board certification in their specialty. Their advanced skills require continuing education, re-certification, and continued knowledge of ever-changing technology. Certified nurses balance clinical needs and patient care. Helping patients meet their healthcare goals in complex and challenging times makes a certified nurse's commitment even more valuable.
A Wide Range of Certifications
Because a nursing career is as varied as a doctor's, nurses can earn certifications in specialties and sub-specialties. Certified nurses study and take certification exams to demonstrate their competency, skill, and knowledge in a field. Board certification is available in a variety of fields including:
Ambulatory Care Certification
Clinical Nurse Specialist Certification
Informatics Certification
Medical-Surgical Certification
Nurse Practitioner Specialty Certification
Pediatric Nursing Certification
Psychiatric Nursing Certification
Nurses can also obtain sub-specialty certifications

Certified Nurses are More Important than Ever
With today's continuing nursing shortage, hospitals, clinics and practices need qualified nurses more than ever before. Certified nurses make a difference in the lives of their patients every day – and they work incredibly hard to improve patient outcomes and be the best healthcare providers they can be.
So please take a few moments on March 19th – when nurses celebrate their certification – to say, "thank you." And to spread the word about National Certified Nurses Day.
Contact Management Registry Today 
Looking for the right staffing solutions? Management Registry, Inc. is highly experienced in the local, state, and federal government industries. Our proven network and experience can help your organization find the perfect fit. Contact us today and let's discuss on how we can help you meet your staffing needs.