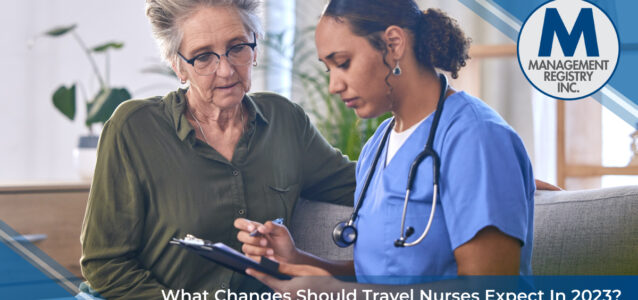 As a travel nurse, life on the road comes with many benefits – from exploring the country, to enhancing your career, to enjoying new experiences and meeting some special people.
In addition, many travelers enjoy generous pay, excellent benefits, paid housing, a wide range of choices for assignments, and the ability to take time off between gigs.
As with any profession, nothing stays the same forever. Here are three trends travel nurses should be aware of in 2023:
1. Reliance on Travel Nursing and Per Diem Staff Will Continue
Healthcare institutions will continue to rely on travel and per diem nurses to fill the gaps in staffing and ensure safe patient care. When the demand exploded during the pandemic, travel nurse hourly rates increase by over 200% from 2019-2022.
As travel nurse salaries rose, so did the number of RNs who quit their full-time employment to make more money traveling. However, this high level of pay during COVID was not sustainable – and has put many hospitals in financial risk.
However, while strategies are in place to increase the number of new full-time nurses, the reality is it will take at least two years for newly-trained nurses to be onboarded. In the meantime, hospitals will continue to hire travel nurses to fill the gaps – but most likely at lower pay levels than during the pandemic.
2. Increased Focus on Nurses' Mental Health
COVID took a big mental toll on many healthcare professionals – none more than nurses. Stress, fatigue, and debilitating burnout was prevalent in health facilities across the country – which is why mental health awareness for nurses will be a trend in 2023.
Examples of this trend include employee assistance programs, or EAPs, which are designed to help with short-term frustrations and changing life events that are affecting mental health.
The ANA and American Nurse Foundation's Well-Being Initiative offers free tools to support the mental health and resilience of nurses. They also provide a list of free and discounted therapy options.
In addition, virtual therapy and support groups, meditation and sleep apps, journaling, exercise programs, and other programs for nurses will be widely available this year.
3. Travel Nursing Will Grow Within Hospitals
As a way to combat some of the staff nursing exoduses to travel positions over the past few years, more hospitals across the nation are offering internal travel nurse programs. Because travel nursing became hugely popular – and profitable for nurses – during the pandemic, many hospitals lost core staff nurses as a result.
Large hospital systems are beginning to launch travel nurse program across multiple states and large geographical areas. Like traditional travel nursing contracts through staffing agencies, these internal travel nurse programs offer short-term contracts, high pay, and sometimes, land limited benefits such as health insurance.
Nurses looking to try short-term contracts, those who want work flexibility but want to remain local, or those who don't need benefits may get the most from such programs. A good way to learn about internal travel nurse options is to contact an experienced healthcare staffing firm.
Contact Us Today
Looking for the right staffing solutions? Management Registry, Inc. is highly experienced in the local, state, and federal government industries. Our proven network and experience can help your organization find the perfect fit. Contact us today and let's discuss on how we can help you meet your staffing needs.