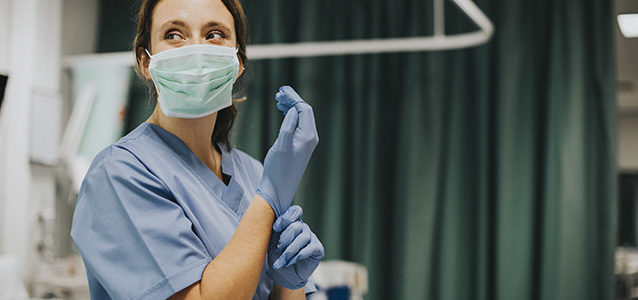 A career in travel nursing continues to be an excellent choice for many. Yet as with most things affected by the COVID pandemic, there's now a "new normal" to consider.
When the demand exploded from 2019-2022 during the pandemic, so did the hourly rates that hospitals were paying. As travel nurse salaries rose, so did the number of nurses who quit their full-time employment to make more money traveling. While this was good news for nurses it was unsustainable for healthcare employers.
As the pandemic has slowed somewhat, pay has come back down to earth – dropping around 7% on average in the past year according to Axios.
So the bottom line for 2023 is hospitals are being more frugal in their hiring, and contracts won't be paying what they used to. However, pay for travel nurses will continue to be excellent.
Reliance on Travel Nursing Will Continue in 2023
Even if wages have come down, there are still nursing shortages all across the country. Nursing schools turned away 91,938 qualified nursing applications in part due to the faculty shortage.
Many hospitals and facilities are finding it difficult to fill in their registered nurse, or permanent, positions. The beginning of 2023 will also likely see another surge in COVID cases and hospitalizations during the winter.
Add it all up and it's clear to see why the reliance on travel nursing is predicted to continue into the New Year.
More Competition for Fewer Travel Contracts
Being a travel nurse offers a fulfilling job that provides plenty of value, travel, and professional opportunity. There will be competition for contracts – and being prepared will help you get the assignments you want.
Here are a few tips to ensure you're ready to roll in 2023:
Do Your Research
 Being prepared is at the forefront of traveling nursing. Researching licenses, facilities and locations are all important elements that contribute to a successful assignment. In fact, having a state license in hand helps nurses land jobs quickly in the locations they want.
Keep An Open Mind
 Being flexible is vital for travelers. Waiting for a contract that pays 2021 wages is not likely to happen and being open to this new reality will make it easier to land a good assignment. In addition, showing you have a positive attitude and a willingness to take on new challenges will help you get hired more quickly.
Know What You're Looking For
 Every traveling nurse has different priorities and needs when choosing an assignment. RNs should make a list of their most vital criteria and express these to their recruiter. Typically, contracts are between eight and 26 weeks, though the most common contracts last 13 weeks.
Work with a Staffing Agency
Leveraging a staffing firm for your job search can help eliminate the emotional stress of finding a new contract. Staffing companies are in the trenches on a daily basis with job candidates and employers. They have an excellent understanding of the current marketplace, and where the opportunities lie.
Contact Management Registry Today
Looking for the right staffing solutions? Management Registry is highly experienced in the local, state, and federal government industries. Our proven network and experience can help your organization find the perfect fit. Contact us today and let's discuss on how we can help you meet your staffing needs.