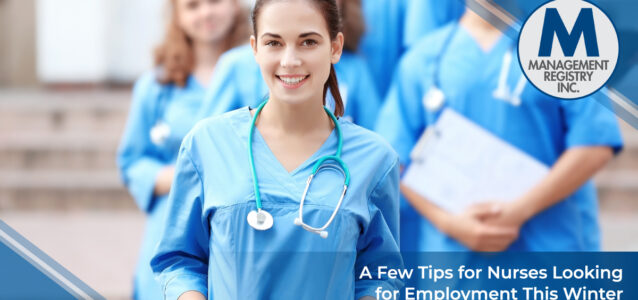 The demand for healthcare professionals remains at an all-time high. One of the main reasons is that as Baby Boomers age, they require more medical attention. And the Generation X population is right behind them.
All of which is good news for nurses looking to move on or move up in their healthcare careers.
But though jobs are plentiful, the best opportunities get scooped up quickly. So instead of waiting until after the Holidays, starting your search in November – when job listings are more plentiful – makes sense.
To make your job search easier, here are some useful best practices to help find the right nursing position for your skills and career goals:
Get Job Alerts to See Who's Hiring
Job boards and job search websites allow you to enable job alerts, which means you can get notified whenever a new job becomes available. Since many hospitals and healthcare facilities often post several new jobs at once, you can filter your job alerts to only notify you of the nursing jobs you're interested in or qualified for.
This is an essential part of your job search since you can know as soon as an employer posts a new opening. Being one of the first applicants can set you apart from other candidates and may make you more likely to get the job if the hospital or clinic is looking to hire someone quickly.
A job fair is an event where nurses can meet managers and HR recruiters at healthcare facilities who are actively hiring. Employers at job fairs typically offer useful information about their organization to give job seekers a way to learn more about each organization – and determine their level of interest.
Many healthcare organizations host job fairs for hospitals and clinics to hire a large staff within a short period of time, so nurses may have a good chance of learning about potential job opportunities at job fairs.
The importance of having a strong professional network is especially true when looking for a nursing job. Reaching out to the connections made in school or on the job is useful in potential career advancement – especially learning about open positions. In fact, many nursing professionals find out about new opportunities within a company before job boards have a posting. That means asking contacts within your network – such as other nurses, doctors or hospital faculty – to see if they're aware of any job opportunities.
Work With a Reputable Healthcare Staffing Agency
In many cases working with a proven healthcare recruiter can make a job search go a lot smoother and less stressful. A recruiting agency will help guide job seekers – whether experienced nursing professionals or those just entering the nursing profession – through the complexities of identifying opportunities, prepping for interviews, completing salary negotiations, etc. And their services are free! While nurses go about their daily lives, their recruiter can be busily working to find that next great career opportunity.
View Our Available Nursing Positions Today
Looking for a nursing position that's right for you? Management Registry, Inc. has a proven network and the experience required to help you land the perfect nursing position. Contact us today or view our job board to get started.