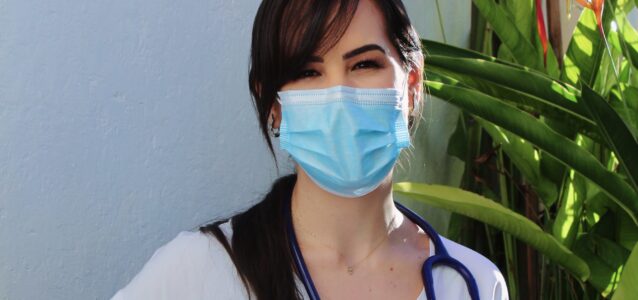 It's no secret that nurses start out with enthusiasm for their chosen profession. It's so exciting to pass the NCLEX, get your license, find a job, and start working in the real world of medicine, nursing, and healthcare. Unfortunately, COVID-19 came along, and with it, staffing issues, longer hours, and a toxic work environment.
Suddenly the pressures of working at understaffed healthcare facilities and being on the front lines during a pandemic took its toll on many nurses – leading to job burn out, career disillusionment, and a "just let me get through this shift" mentality.
None of this could be predicted. Yet if you're like most, you worked hard to achieve your passion of becoming a nurse.  And you should still be able to feel proud about doing important, difficult, and meaningful work for your patients. The good news is there are ways to rekindle those feelings you once had and put your career back where you want it to be.
Here are some examples:
Find a Nurse Mentor
Finding someone to consult with and learn from can prove invaluable in keeping the spark in your career. This can mean finding someone to help you avoid burnout or discover new career options.
A nurse mentor can vary from bedside expert, manager, administrator, educator, advanced practitioner and other options. He or she may also be able to connect you with their network or provide a professional reference for your next job or graduate program applications.
To get started, try looking into formal mentoring programs run by your employer, professional nursing organizations, or your state's professional nursing group. You can also reach out to nursing-focused social media groups.
Treat Yourself Like a Patient
One of the most important actions you can take to bring back your passion for nursing is to step back and take care of yourself. Nurses spend a ton of time caring for others – but who's caring for the caregiver? It's actually quite common for nurses to allow self-care to take a back seat.
Taking time to recharge your batteries and having a regular life away from the hospital is crucial. Be sure to rest, eat nutritious food, exercise, and socialize with friends and loved ones.
The impact on your peace of mind and professional performance will be significant.
Explore a Career Shift
If you've been in the same position or the same hospital for several years and find yourself chafing at the same duties and professional frustrations, it's probably time to make some career changes. It's possible that advancing your skills or finding new applications for them can reignite your lost passion for nursing or provide new inspiration.
For many, moving to a new field in nursing or exploring a new way to use your nursing talents can be all it takes. Taking a new class, getting a certification or going back to school for a higher degree are all options that should be considered.
Seek Out Regular Therapy or Assistance Programs 
When possible, nurses should take advantage of any therapeutic or counseling services offered by their workplace. It's also possible to find these services outside of work. Nurses can talk with their human resources department to locate employee assistance programs or individual and group therapy options.
Contact Our Team Today
Ready to advance your healthcare career? Management Registry, Inc. has the proven network and experience to help you find the perfect fit. Contact us today and let's get started on finding the right position that reflects your skills.