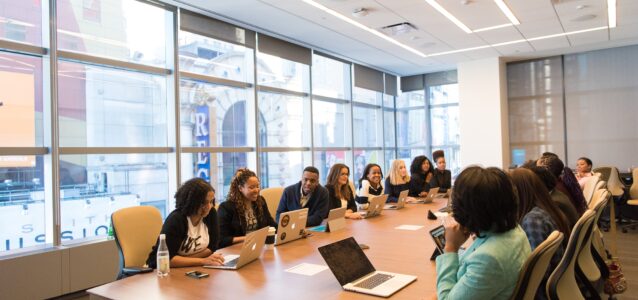 While the topic of workplace diversity has been top of mind for a number of years, its importance has never been as "front burner" as it is today.
With the growing globalization of today's economy, achieving diversity in the workplace is a smart move to make.
If you're a business owner wondering about the merits of a diversified workforce, this blog will hopefully shed some light!
So What is a Diversified Workplace?
Diversity in the workplace means that a company hires a wide range of diverse individuals
of different genders, ethnicities, educational, sexual and racial backgrounds. While this trend is good news – especially for the employees concerned –  there's more to it than this:
A recent study has shown that almost 67% of job seekers said a diverse workforce is an important factor when evaluating job offers.
According to Deloitte, 83% of millennials are more engaged when they think their company fosters an inclusive culture.
Science Daily has stated that companies reporting the highest levels of racial diversity brought in nearly 15 times more sales revenue on average than those with the lowest levels of racial diversity.
In fact, business leaders are seeing that encouraging diversity in the workplace has several tangible benefits for the employees and the company. Some of these benefits include:
Greater Creativity and Innovation
Whenever a group of like-minded people are put together, they'll generate similar ideas. However, if you change things up by mixing diverse individuals together, you'll have a workforce that's more prone to creativity and innovation — two important ingredients for success.
A diverse workforce will be able to exchange unique perspectives and spark fresh strategies and business directions. This is vital for organizations needing to remain agile in a fast-changing business environment.
Increased Productivity
Diversity and productivity go hand in hand. Research has found that diversifying your team can boost productivity by 35%. A diverse workforce is more likely to understand your customers' needs and come up with ideas to fulfill them. Diversity in the workplace will also increase employee morale and instill a desire to be more effective and work more efficiently. This will greatly increase the productivity of your business.
Reduced Employee Turnover
Workplace diversity can really help with employee retention. That's because organizations with a diverse workforce are generally more inclusive of different individual characteristics and perspectives.
Diversity and inclusion in the workplace cause all employees to feel as a valued part of the team. When employees feel accepted, they're also happier and tend to stay longer with their employer. As a result, companies with greater diversity in the workplace often have lower turnover rates – which means less time focused on filling staffing holes and more time dedicated to building a successful business.
Enhanced Corporate Reputation and Recruitment Opportunities
Diversity in the workplace can help an organization build a great reputation in the marketplace – which is especially important when looking to hire and retain top talent. This is also true in terms of graduate recruitment, where a record of diversity can play a huge role in attracting young candidates who can then grow their skills.
Call On the Experts at Management Registry, Inc. Today
Looking for the right staffing solutions? Management Registry, Inc. is highly experienced in the local, state, and federal government industries. Our proven network and experience can help your organization find the perfect fit. Contact us today and let's discuss on how we can help you meet your staffing needs.