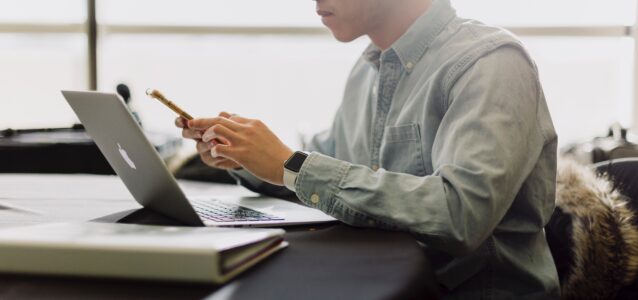 Feeling underappreciated, left out or ignored at work can have tremendously negative effects on a worker's well-being.  
But what does feeling "included" at work even mean? And how can managers foster an environment where all employees — regardless of age, race, gender, or personality type — feel valued? 
Making sure an employee fits in is an important element to personal and team success. In fact, a recent survey found that the most crucial factor for a workgroup isn't the education or talent of its members. Instead, it's psychological fulfillment – the feeling that an employee's managers and colleagues appreciate what they bring to the party and see them as an important part of the greater team.   
So how can you – as a team leader – ensure that all of your workers are feeling like they're part of the success of your organization? Here are four suggestions:
1. Set the Right Example
Inclusive attitudes start at the top.  As a manager you should take care to constantly examine your team's strengths, weaknesses and behaviors. Be on the lookout for any inadvertent situations where favoritism may be shown by yourself or others. Focus on inclusion – you and your team are all in it together and having favorites can quickly lead to a drop in morale and a feeling that certain employees do not belong.  
2. Seek Input
One simple way to make employees feel more included – particularly if they're new or on the quiet side – is to ask for their input and opinions in front of others. Listening to employees 
not only signals to them that you value their contributions, but also demonstrates to other team members that everyone has value. Plus, you get the added benefit of a diverse set of opinions. If an individual still has trouble speaking up or gets interrupted or talked over, keep offering the floor, and don't be stingy with deserved praise.  
 3.
Share the Spotlight
Managers who support their employees' development are more likely to foster a sense of inclusion. For instance, suggesting that employees rotate as meeting leaders might help an untested employee showcase their value to others. Handing some management responsibilities for a new project to a more introverted worker might help build confidence and give them facetime with others. In addition, if members of your team do a great job on a project, make sure you acknowledge the fact. Letting others in your department know how well your team is doing not only reflects well on your staff – but on you.   
4. Communicate on a Regular Basis
Keeping your team informed on upcoming projects, goals for your department, and other business-related topics is an excellent way to build inclusion, confidence and positive morale. Schedule monthly one-on-one meetings with staff members and use the time to find out how they're doing.  
Are they overworked or underworked? Do they feel confident about completing their assigned projects? Are there any issues they need to discuss that may be troubling them? Talking these types of topics though with individuals on your team can foster positive results and is a great way to keep your department on track while providing an ongoing forum.  
Contact Us Today
Looking for the right staffing solutions? Management Registry, Inc. is highly experienced in the local, state, and federal government industries. Our proven network and experience can help your organization find the perfect fit. Contact us today and let's discuss on how we can help you meet your staffing needs.