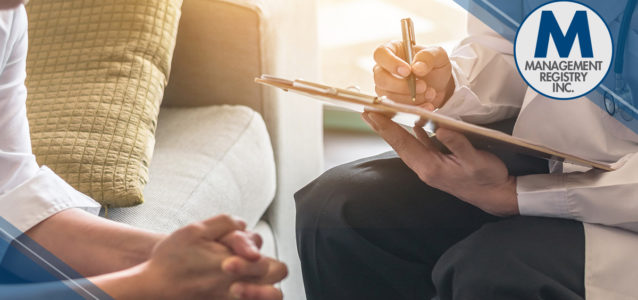 You've just seen a coworker get promoted and you wonder if there's anything you can do to shine the light on you – and get the promotion you deserve. After all, you've always been a dependable nurse with a positive attitude who rarely misses a shift.
In order to move up the ladder in your nursing career, you have to prove to managers that you're ready to take on more responsibility.
One tried and true method is to work with a career coach who specializes in nursing.
Career coaches work to help people evaluate where they are in their careers and determine where they want to be in the future. Coaches then assist them in outlining a path with specific steps and action items to achieve these goals.
What Exactly is a Nursing Career Coach?
Nursing career coaches are nurses who have expertise in career management and development – especially within the healthcare system. Some are board certified as nurse coaches through the American Holistic Nurses Association, while others draw from their job experience and continuing education that has maximized their skills in their own careers. These coaches can benefit nurses at any stage – from new nurse graduates to nurses in the latter stages of their careers looking for a change.
Nursing career coaches understand the healthcare system and the demands of being a working nurse. They are experts in career and personal development as well as the nursing
profession. This puts them in a unique position to help nurses think outside the box and find novel ways to use their education, clinical skills, and patient care experience.
Are All Coaches Created Equal?
The skills that career coaches bring to the table can vary. For example, some nurses might seek out coaches to help them find and prepare for new positions or brush up on career-related skills. Others – like new nurse graduates – simply need extra mentorship and coaching to gain their licenses and feel confident and competent in their first nursing roles.
Nursing coaches provide a range of services based on individual needs. This could include basics like optimization of resumes, cover letters, and interviewing skills. Other coaches might offer extended mentoring sessions that cover a range of career-related subjects.
Tips for Finding a Coach
If partnering with a nurse career coach sounds like a good option, here are some things to consider when beginning your search: · Get a referral from your state chapter of the ANA or do an Internet search. If you want to switch careers, consider looking for an expert in that industry. · Visit directories listed on sites of organizations like the American Nurses Association, the American Holistic Nurses Association, and the National Nurses Business Association.
Coaching is not regulated, and certifications are not guaranteed. That means you'll have to do some homework to find the right coach. Check out their websites and LinkedIn info. Create a list of potential coaches and jot down questions for them.
Call the coaches you're thinking about hiring. Ask about their career path and expertise. Get information about fees. Some coaches require a minimum number of hours or months. Ask to talk to some clients. Avoid coaches who won't offer an initial free consultation.
Ready to advance your healthcare career?
Management Registry, Inc. has the proven network and experience to help you find the perfect fit. Contact us today, and let's find the right position that reflects your skills.