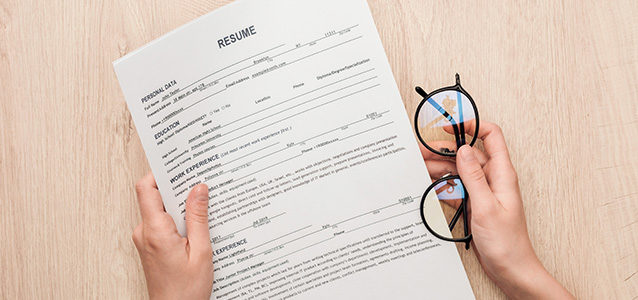 You put in the time and effort to train for your dream career, and now you're finally ready to find your first job in the field. This is beyond exciting, but so far, you haven't gotten any leads.
It seems every job requires experience, which of course, you don't have yet, so you're feeling a bit frustrated. Here's some advice to help you overcome this hurdle and get the job you want.
4 Tips to Create a Winning Resume Without Experience
Highlight Your Skills
You don't have career experience yet, but that doesn't mean your skillset is lacking. No doubt, you learned plenty of relevant hard skills in school, so include these on your resume.
Of course, hard skills aren't the only ones that matter. Many employers place a higher value on soft skills — i.e., leadership, teamwork, flexibility, problem-solving, communication — because they're more challenging to teach. Emphasizing these abilities shows your potential to shine as an employee.
Showcase Your Education
The kind of job you want requires a certain level of education — and you took the time to get it. Your resume is the place to display your credentials, so list all of them. Whether you earned a degree, certificate, took several self-guided courses or checked all these boxes, potential employers need to know about your education. This is important because it highlights both your knowledge level and commitment to the field.
Consider Temporary Work
Ideally, you'd like to find a job with a company that offers room to grow. Therefore, you haven't considered temporary opportunities because you thought that would be counterproductive — but it's not.
Working with a recruiter to find temporary opportunities in your field can help you gain the experience needed to land a full-time job. Plus, employers commonly hire temps who make a great impression, so this could be the "in" you need to jumpstart your career.
Use a Functional Format
You might not realize it, but there's more than one type of resume layout. Most job seekers use a reverse chronological format, but functional is a better choice for anyone just starting their career or with gaps in their employment history.
In this type of format, your skills are listed first, followed by your work experience. This places a greater emphasis on what you can bring to the job than your lack of relevant employment.
Have trouble getting hired in your field? Management Registry, Inc. is here to help you find your first big break. Contact us today to learn more.