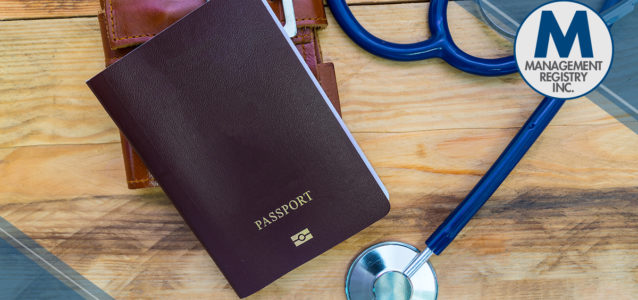 You've been working as a surgical technician for at least awhile now — and you love it. However, you also really enjoy traveling and have been thinking a lot lately about combining your two passions by becoming a travel surgical technician.
Just as it sounds, this would allow you to continue working as a surgical technician, while temporarily residing in a variety of locations. You're definitely interested in this arrangement, so here's some more information to help you decide if it's right for you.
Learn More About Working as a Travel Surgical Technician
Qualifications
If you're currently working as a surgical technician, you're already qualified to take your skills on the road. However, a handful of states do require extra certification, but your recruiter will help you navigate that.
On the other hand, if you're not a surgical technician yet, you'll typically need to earn a diploma, certificate, or associate's degree from an accredited surgical technology program. This can take anywhere from a few months to two years to complete at community colleges, vocational schools, universities, and hospitals.
Average Compensation
The national average salary for a travel surgical technician is $73,868 per year — or $36 per year — according to ZipRecruiter. However, salaries can range from $27,000 to $126,000 per year. Pay is largely dependent on the city you're located in.
A notable difference, the national average pay for non-traveling surgical technician is $54,458 per year, according to ZipRecruiter. Clearly, being willing to take your skillset on the road can seriously pay off.
Work Environment
Just as with a standard surgical technician job, you could work in a variety of settings on the road. For example, one assignment might be in a hospital labor and delivery unit, while the next could be in an outpatient surgery center or even a dentist's office. Consequently, the ability to quickly and easily adapt to new settings is a must in this type of job.
Career Benefits
More than just a fun way to earn a living while immersing yourself in new cities, working as a traveling surgical technician can seriously enhance your career potential. You'll learn new skills at each assignment that can be added to your resume, which will make you more marketable. In a short period of time, you'll be able to bulk up your experience faster than you could by staying in the same job for years.
Lifestyle
Working as a travel surgical technician will allow you to make friends all over the country. Instead of simply visiting a new city for a few days, you'll get to live like a resident for several days or months, before moving on to the next assignment. Sure, this lifestyle isn't for everyone, but it's a dream come true for adventurous souls who want to live out of a suitcase for awhile.
Interested in becoming a travel surgical technician? Management Registry, Inc. wants to help you find the right fit. Contact us today to get started!