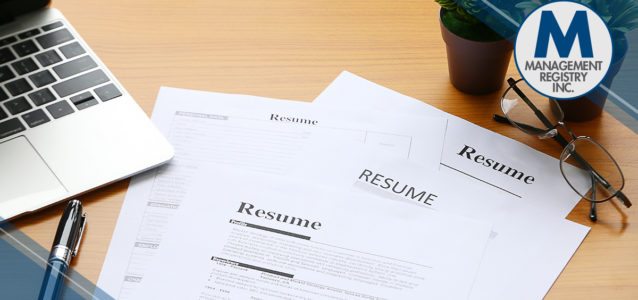 You're ready to find an entry-level job, but you don't exactly have the flashiest of resumes. Since you're just getting started with your career, you don't have much pertinent experience to highlight — and that's okay.
Potential employers know you're new to the professional workforce, so they don't expect your employment history to include flashy job titles or a long list of relevant positions. However, you likely already have more to offer than you might realize. Use this guide to create a resume sure to impress any hiring manager.
5 Sections to Include on a Resume for an Entry-Level Job
Internships
At this point in your career, internships might be your most relevant professional experience. Therefore, it's important to list them on your resume and describe your responsibilities, just as you would with a standard job. This will highlight what you learned during your internship, so hiring managers can better understand the skills you'll bring to the position.
Volunteer Work
A great way to give back while gaining valuable experience, volunteer work can really add value to a resume. If you happened to volunteer in an area relevant to your career, that's great, but if not, you still likely gained transferrable skills you can highlight. Hiring managers will be impressed not only with the experience you gained, but also with your desire to give back to the community.
Extracurricular Activities
Being part of an intramural sports league or writing for your school newspaper might've seemed like just a fun pastime, but it's actually an amazing resume experience. Include these extracurricular activities, because they highlight transferrable skills that will serve you well in the professional world — i.e., teamwork, written communication. Taking the initiative to participate also shows hiring managers you're someone who pursues opportunities to learn and grow.
Secondary Education
You might not think it makes sense to highlight non-degree educational experience you've garnered, but that isn't the case. Boost your candidacy by sharing any additional knowledge you've acquired from taking an online class, completing a course at your local community college, or even from training sessions at school or a part-time job. This allows you to showcase the full depth of your knowledge, so hiring managers can see all you have to offer.
Part-Time Jobs
Working while attending high school or college is a learning experience in itself. This is a great way to highlight your transferrable skills — i.e., time management — while making it clear you can hold a job. Part-time work also shows the hiring manager you're a motivated person, who took the initiative to earn a paycheck while also attending school.
Partner With the Experts!
Get your career off to the right start by teaming up with Management Registry, Inc. We're here to help you find a new job that allows you to gain experience in all the right places. Contact us today to learn more!