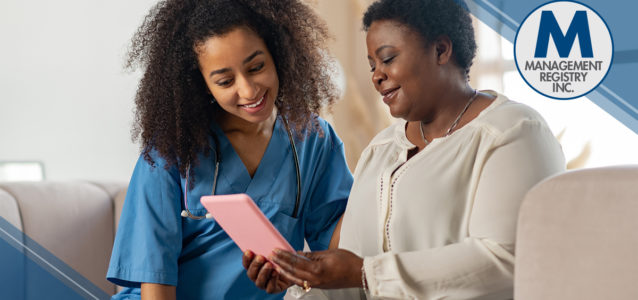 You're ready to find a new nursing job, but you're not sure where to start. The sheer volume of job boards and company HR sites to sort through can easily feel overwhelming — not to mention time-consuming. 
The good news is, you don't have to navigate your search alone. Working with a staffing agency that specializes in nursing is free to candidates and can seriously boost your career. Here's a glimpse at what you have to gain by allowing a recruiter to assist. 
4 Reasons Nurses Should Team Up With a Staffing Agency
Get Exclusive Opportunities
Many healthcare companies only hire through staffing firms. Since these jobs aren't posted publicly, being connected to a recruiter is the only way you'll find out about them. Don't miss out on your dream job, because you're intent on finding a new nursing job on your own. 
Enjoy Greater Flexibility
If your hectic lifestyle makes it hard to commit to a standard nursing schedule, your recruiter will help you find opportunities that work for you. For example, you might only want to work certain days of the week or prefer a temporary job with a set end date. No matter what you need, your recruiter won't stop looking until you're in a new nursing job that fits your life. 
Become a More Competitive Candidate
Standing out from the crowd is the key to getting the best nursing jobs. However, knowing exactly how to do that can be difficult. Your recruiter will help polish your resume, prepare you for the interview, and provide valuable post-interview feedback that can help you learn and grow.  
Additionally, recruiters often have relationships with hiring managers, which can help give you an edge. Employers prefer candidate recommendations from people they know and trust, so if your recruiter is willing to vouch for you, this will raise your profile. 
Expand Your Horizons
Traditional nursing jobs are great, but if you're looking for something different, your recruiter can help. For example, staffing firms can connect you with travel nursing jobs, that allow you to work in a variety of healthcare settings while exploring new cities. This is a great way to boost your resume, figure out exactly what you want from your nursing career, and enjoy an amazing adventure. 
Ready to team up with a staffing agency to find the nursing job of your dreams? Management Registry, Inc. wants to work with you! Contact us today to take the next step toward an even brighter future.