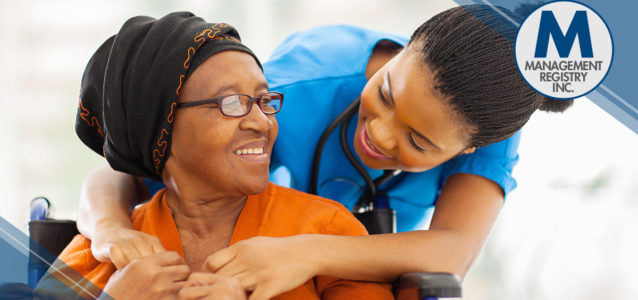 At long last, 2020 is finally over and the new year has arrived. As a nurse, last year was likely one of the toughest of your career. While the COVID-19 pandemic is far from over, 2021 is filled with hope for a much better year. 
Now that you have a little time to slow down and think, it's time to create a list of New Year's resolutions that reflect your nursing goals for the next 12 months. Here are a few to get you started. 
5
 New Year's Resolutions for Nurses
Take Care of Yourself
No doubt, you're feeling exhausted from 2020. You've likely been working overtime and taking care of everyone but yourself — and this needs to change. Start making yourself a priority, because you can only run on fumes for so long. Find healthy ways to relieve stress, give your diet a nutritious makeover, and start going to bed earlier. Feeling refreshed will change your life for the better and allow you to provide better patient care. 
Be the Kind of Nurse You'd Want
Patients put their health in your hands, so make sure you're treating them as you would want to be treated. When you're busy, it's easy to accidentally forget to respond to requests or rush through an exam, but this makes patients feel like they're not a priority. Put yourself in their shoes and provide each person with the kind of care they deserve. 
Invest in Your Career
As an ambitious nurse, you understand the importance of constantly working to further your career. You might've been forced to push these activities aside last year, so it's time to catch up. This could involve earning a new certification or going back to school to obtain a bachelor's or master's degree. This will likely require sacrifices of time, money, or both, but you're worth it. 
Get More Involved at Work
Raise your profile at work by becoming a more active member of the team. This could mean anything from chairing a committee to taking part in company-sponsored volunteer opportunities. Being involved will allow give you more occasions to network with your peers, boost your resume, and be in the know on important happenings that affect the organization. 
Create a Plan for Advancement
Chances are, you don't plan to stay in your current nursing role forever. There's no time like the present to start working toward the future, so decide where you're headed. You might want to become the head nurse on your current team, transfer to a different department, or move on to another type of nursing role. Figuring this out soon will allow you to make plans to achieve your goal as quickly as possible. 
If one of your New Year's resolutions is to find a new nursing job, Management Registry, Inc. is here to guide your search. Contact us today to find out what we can do for you!