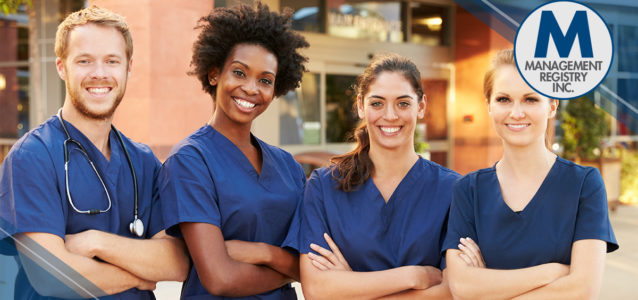 It has been a long year, and as a nurse, you've likely felt the stress of the COVID-19 crisis more than most people. Thankfully, a new year is on the horizon, which will hopefully bring brighter days. 
A new year also means new trends in healthcare, which as an industry professional, is important to keep on your radar. Here's a look at a few key changes that could affect you. 
3 
Healthcare Trends
 for 2021
 You Need to Know
Online Learning is on the Rise
Not many years ago, it was difficult to find a nursing program online. This made earning a nursing degree — or going back to school for an advanced nursing degree — a challenge for many professionals. Luckily, things have changed and online nursing programs have become very common. 
Many programs allow students to attend all classes online, with the exception of clinical training. However, in some cases,, students who already have an associate's degree, a current RN license, or who have successfully completed the required number of clinical hours are able to bypass this requirement. 
There's an Experienced Nurse Shortage
According to the Bureau of Labor Statistics, the demand for nurses is expected to rise 7% through 2029 — compared with 4% for all occupations. Job growth is expected to surge in long-term care facilities that rehabilitate patients who suffered from strokes and head injuries. Nurses will also be in demand at facilities that care for people with Alzheimer's disease — i.e., residential care settings and home healthcare — and in outpatient care centers. 
Of course, since the shortage specifically cites seasoned nurses, those with years of experience in most areas will likely see job growth. 
Advance Practice Nurses
 are in Demand
According to the BLS, the demand for nurse anesthetists, nurse midwives, and nurse practitioners is expected to grow 45% through 2029 due to the increased need for healthcare services. Specifically, approximately 24,200 nurse practitioner positions are expected to be created, 2,900 new jobs for nurse anesthetists, and 500 opportunities for nurse-midwives. Clearly, this is a great time to become an advanced practice nurse, as the job growth is just incredible.
 
If you're ready to find a new nursing job, allow Management Registry, Inc. to help. We take pride in sharing our expertise and connections with top talent like you. Contact us today to learn more!