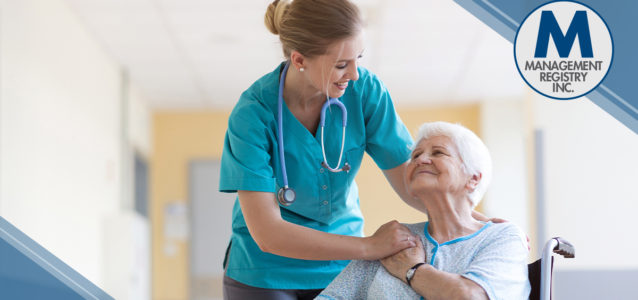 You're interested in becoming a nurse, but feeling a bit confused and overwhelmed by all the available options. For example, what is the difference between an RN and an LPN? 
Nursing is an amazing career for so many reasons, including the ability to truly customize your experience.
To get you started, here's a look at three different ways to enter the workforce as a nurse.
Licensed Practical Nurse (LPN)
As an LPN, you'll be able to perform simple medical procedures while supervised by a doctor or registered nurse. Responsibilities often held by LPNs include dressing wounds, administering medications — except IVs — checking vital signs, and updating patient records. 
To become an LPN, you'll need to complete high school — or obtain your GED — then attend a board-approved nursing school on a full-time basis for around a year — longer if enrolled part-time. Upon completion, you'll need to pass a state or national board exam. 
Registered Nurse (RN)
An RN is tasked with ensuring the safety and care of all patients under their watch. Some of the standard responsibilities associated with the job include implementing physicians orders, administering medications — including IVs — ordering diagnostic tests, evaluating patients, and supervising LPNs. 
You can take many different routes to become an RN, but the most common option is a two-year associate's degree program. 
Bachelor's in Nursing (BSN)
Generally speaking, a BSN typically has the same standard responsibilities as an RN. However, they're often given more freedom to administer medications and IVs. They might also be more likely to assist physicians during surgical procedures. 
As it sounds, earning a BSN requires the successful completion of a four-year undergraduate nursing program. 
Advanced Nursing Opportunities
Many professionals choose to work as LPNs, RNs, and BSNs their entire career — and that is amazing. However, others opt to head back to school to earn an advanced nursing degree — i.e., a Master of Science in Nursing (MSN) or a Doctor of Nursing Practice (DNP) — which is required for a number of positions, such as nurse educator, nurse practitioner, and nurse researcher. A bachelor's degree is needed to pursue these advanced degrees. 
Thinking of becoming a nurse? Management Registry, Inc. wants to help you get started in the medical field. Contact us today to take the next step toward a rewarding nursing career!