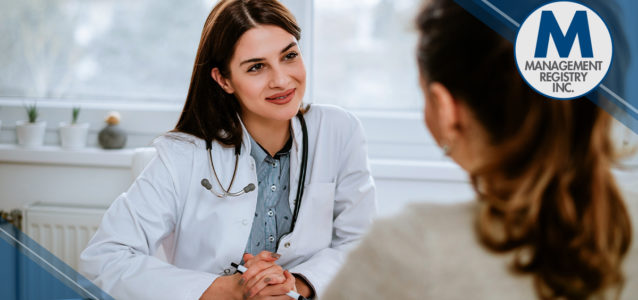 You've just been invited to interview for a nursing position you're really excited about. Now it's time to start preparing, so you can stand out as the best person for the job. 
No doubt, you'll be competing against other highly qualified candidates, so it's important to bring your A-game. Spending extra time preparing will allow you to go into the interview feeling confident, which will improve your performance. Here's some advice to help you stand out. 
5
 Tips to Shine in Your Nursing Interview
Practice Responses to Common Questions
There's no way to know what questions you'll be asked in your nursing interview. However, interviewers tend to ask many common questions, so it's not too hard to guess at least some of them. For example, questions like "Tell me why you want to work here," "Why did you decide to become a nurse," and "Describe a time you had to deal with a difficult patient" are pretty standard. Preparing in advance will allow you to deliver a polished response that makes a great impression. 
Prepare a List of Your Own Questions
At some point in the interview — likely the end — it's almost inevitable you'll be asked if you have any questions. Saying no sends the impression you're not that invested in the job, so it's important to ask at least a couple. Of course, coming up with questions on the spot in the middle of a job interview can be challenging, so have a few prepared in case you don't think of any during the course of the interview. 
Be Mindful of Your Body Language
What you don't say can actually make a stronger impression than your words. For example, slouching in your chair can be a sign of disrespect to the interviewer and failing to make eye contact can send the impression you have something to hide. Be mindful of any poor body language habits you have, and if you're not sure, ask a trusted confidant for feedback. 
Dress to Impress
If hired, you might spend your day in scrubs, but that doesn't mean you don't need to dress up for your job interview. This is a very big deal, so your outfit needs to send the message that you're taking it seriously. Your specific interview attire will vary according to the type of facility you're interviewing at, the part of the country it's located in, and the job itself.  
At a minimum, you'll at least want to wear a dress shirt and dress pants — women could opt for a skirt and dress shirt or a dress — but in some cases a suit might be more appropriate. 
Arrive Early
It's always wise to leave early for a job interview, just in case you run into any unexpected issues along the way. Many healthcare facilities are also very large, so allowing yourself extra time will ensure you won't have to sweat it if you get lost inside the building.  
Ready to find a rewarding new nursing job? Management Registry, Inc. wants to help! Contact us today to find out what we can do for you.