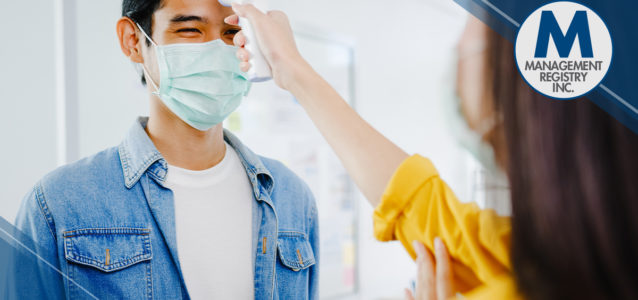 This has created the brand new position of temperature taker. In most cases, these professionals stand at the entrance to a building and conduct temperature screenings that ensure anyone with a fever does not gain admittance. 
If you're interested in a new job with the potential to help save lives, here's a look at the responsibilities associated with a temperature taker position and how to become one. 
Job Duties
Specific responsibilities associated with working as a temperature taker vary by employer. However, some of the duties might involve: 
Conducting temperature screenings on people entering a facility

 

Collecting responses to basic health screening questions

 

Performing laboratory work

 

Conducting point of care testing

 

Completing administrative tasks

 
Job 
Qualifications
Since the temperature taker job is new and varies greatly by employer, different companies have different hiring criteria. Here's a look at what might be expected of successful candidates: 
Currently holds a Certified Nursing Assistant, Certified Medical Assistant, or Registered Medical Assistant designation

 

Customer service or administrative experience

 

Ability to stand for long periods of time

 

Up-to-date vaccination record

 
Typical Workday
As noted above, temperature takers are needed for a variety of different industries. For example, many companies are taking employee temperatures before allowing them in the building for work each day. Additionally, many businesses are requiring temperature checks before allowing customers entry to their stores. 
Given the wide range of employers, the job will take on many different forms. For example, a temperature taker working at a warehouse might only be taking temperatures for an hour during shift change. The rest of their time could be spent on administrative duties. Conversely, a temperature taker at a grocery store would likely spend their entire shift taking temperatures.
 
Before applying for a job, think about the type of work environment you'd prefer. The pandemic is showing no signs of stopping, so the demand for temperature takers will likely continue to increase in the near future. This means they'll be no shortage of positions in the type of setting where you're most comfortable.  
Interested in finding a new job as a temperature taker? Management Registry, Inc. is here to guide your search. Contact us today to get started!