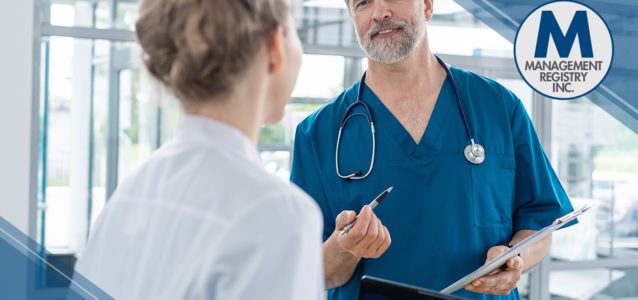 Finding a new nursing job is hard work. From searching through job postings to creating custom resumes and preparing for interviews, the mere thought of putting yourself out there can feel simultaneously exhausting and terrifying. 
What you might not realize is you don't have to navigate this process on your own. Staffing firms help nurses take the next step in their careers free of charge. That's right — you can get help from a recruiter without spending a dime, so find out what you have to gain by doing so. 
5 Benefits of Working With a Recruiter to Find Your Next Nursing Opportunity
Define Your Career Path
Nursing offers many different directions to take your career. If you feel a bit lost right now, your recruiter can help you get back on track. They'll work with you to learn more about your skills, experience, and goals to ensure your next job aligns with your future plans.
 
Get Help Polishing Your Resume
Writing an eye-catching nursing resume can be tricky. As a staffing expert, your recruiter knows exactly what employers want, and they'll give your resume a professional overhaul. Your resume is the first impression you'll make on a potential employer, so make it a great one by working with a recruiter to present your best possible self.  
Access Exclusive Opportunities
Many healthcare organizations hire exclusively through staffing firms. This means you'll never even know jobs at the facility are available unless you're working with a recruiter. Don't miss out on your dream job because you don't want to ask for help.
 
Gain Valuable Interview Feedback
Chances are, you're not going to get every nursing job you interview for — and that's okay. However, every interview offers a valuable learning experience. Unfortunately, most employers don't provide feedback to candidates who aren't selected, but they do commonly speak with recruiters post-interview. Therefore, working with a recruiter will give you a competitive edge. 
Find out where you excelled and where there's room for improvement so that you can prepare accordingly for your next interview.
 
Find a Job That Fits Your Life
It's possible you're not looking for a traditional nursing position right now. However, flexible roles can be difficult to find — unless you work with a recruiter. Staffing professionals frequently help facilities find nurses for non-traditional roles, including temporary jobs and travel nursing. Just tell your recruiter what you need, and they'll work to find it. 
If you're interested in working with a recruiter to find your next healthcare job, consider teaming up with Management Registry, Inc. We take pride in helping top talent like you find their dream jobs, so contact us today to get started!