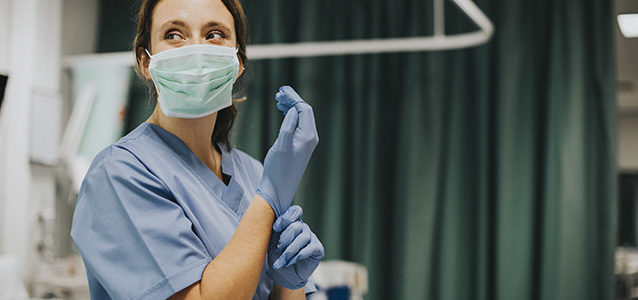 Congratulations are in order because you just earned your nursing degree! You're eager to get started in your new career, but you're feeling a bit overwhelmed.  
Nursing is such a broad field, with so many ways to truly carve your own path, which is amazing but can also be confusing. Here's some advice to help you get started. 
4
 Tips to Develop Your Career as a New Nurse
Get Certified
Now is a great time to start thinking about specific areas you might want to specialize in. For example, you might want to earn your Holistic Nursing Certification or your Psychiatric/Mental Health Nursing Certification after you become a Registered Nurse. Certification is typically required to become licensed in an advanced-practiced nursing program. Each certification has its own requirements, so after your initial RN licensure, continue to do research on your desired career path.
Connect With Your Peers in 
a Professional Association
You started building your professional network in nursing school, so join a professional association to keep growing this valuable support system. Groups like the American Nurses Association offer national and local resources to help boost your career. Find an organization with a chapter in your local area, so you'll be able to attend networking events. 
Enroll in a Continuing Education Course
Being a nurse is a lifelong adventure in learning. Many states require nurses to earn a certain amount of continuing education unit hours to maintain their status as a licensed nurse. Get a head start by seeking out courses needed to meet your contact hour requirements. This will ensure you're not scrambling at the last minute to get the credits needed. 
Join a Shared Governance Council
See if your healthcare facility has a shared governance committee. These councils consist of groups of nurses working to improve decision-making and boost collaboration amongst themselves. This is a great way to learn more about issues impacting the facility and get to know your fellow nurses. Taking initiative now will impress your manager and help position you as a future leader.  
Searching for a new healthcare opportunity that checks all your boxes? Management Registry, Inc. is here to help you find a position made for you! Contact us today to start the next chapter of your career!