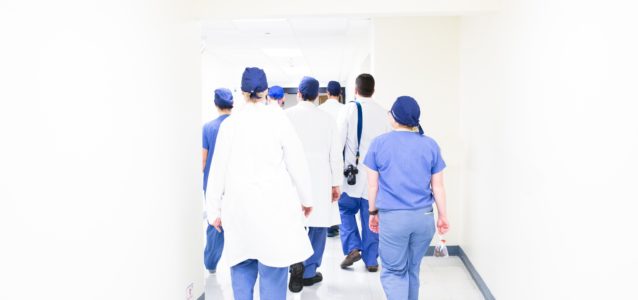 Working in healthcare is extremely rewarding, but it can also feel all-consuming. If you allow it, the demanding nature of the job can easily take over your life. That's why it's important to understand the importance of having a solid work/life balance — and putting it into action.
If you're having trouble envisioning a life with balance, it's time to make some meaningful changes. Here are a few tips to help you achieve a more well-rounded lifestyle.
Three Ways Healthcare Professionals Can Achieve a Work/Life Balance
Schedule Your Day
When you start the day without a plan, it's easy for work to take over. Avoid this by creating a schedule first thing in the morning to help you better manage your time. Plan for things like lunch breaks, gym time, and making it home in time for dinner with your family. Having an agenda to reference will make it easier to stay on track.
Make Time for Loved Ones
Quality time with friends and family is essential for a happy and fulfilled life. However, having a healthcare job often means working nights, weekends, and holidays — as well as being on call. This can make it hard to see the people you love, but certainly not impossible.
Make time for them by planning ahead. As soon as you get your schedule for the week or month, block time out on your calendar for them. This will make them feel like a priority and ensures you'll get to spend much needed time together.
Focus on You
You've dedicated your professional life to caring for others, but that doesn't mean you should put yourself last. Self-care is crucial for your mental and physical health, so make time for you.
Stop spending all your free time working or running tedious errands and focus on things that make you happy. This might mean going for a run, cooking a delicious meal, or booking a massage — whatever helps you relax and recharge. Practicing self-care allows you to be your best self for both your patients and loved ones, so its importance cannot be emphasized enough.
Searching for a healthcare opportunity that offers a solid work/life balance?
Contact us today to get started!