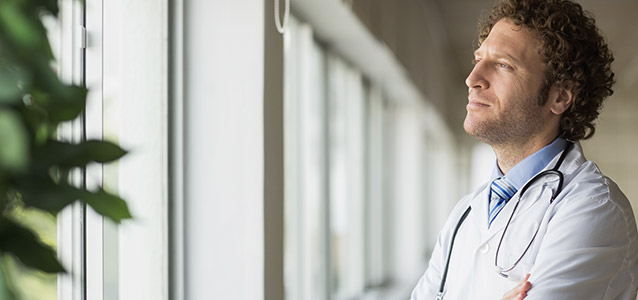 Chances are, you've always been employed on a permanent basis. Whether you held part-time or full-time jobs, the position didn't come with an expiration date. The thing is, that's not the only way to work.
Locum tenens jobs are those of a temporary nature. From the start, your tenure is limited, allowing you ultimate control of both your career and life. This line of work can be extremely beneficial to the right type of person, so find out if you could benefit from it.
5 Signs Locum Tenens Could Be Right For You
You're Still Mapping Your Career Path
If you're not sure what you want from your career, temporary employment can be a great idea. Take your time figuring things out, while immersing yourself in a variety of jobs. Your recruiter will place you in positions you'd like to learn more about, allowing you to explore your options while earning a paycheck.
You're Not Sure What You Want From an Employer
The environment you work in is just as important as the job itself. If you haven't been exposed to many different types of company cultures, you probably can't pinpoint your best fit. Locum tenens jobs make it possible to try a variety on for size, without any commitment. If you're not happy, just let your recruiter know, and you'll move on to the next.
You're Trying to Change Careers
Making the shift to a new line of work isn't easy. Despite the fact that you've been gainfully employed for years, employers still want to see work experience in your new field of choice. Temporary work can allow you to bulk up your resume in no time because you're able to gain a variety of experience in each position you hold. Before long, your resume will be more fleshed out than professionals who have been in the field for years.
You Can't Commit to a Regular Schedule
If your life is crazy right now, but you still need to earn a paycheck, a locum tenens job might be the answer. Your recruiter will find an employer that can work with your schedule, so you're able to enjoy a balanced life. If your needs change, just let your recruiter know, and they'll find a different position for you.
You're Trying Out a New City
Relocating is a big deal, so it's wise to test the waters before going all in. Temporary employment can make this easy, because you're able to live like a local, without any obligation to stay in town if things don't go as planned. Plus, if you like both the job and the city, your recruiter might be able to help you make the arrangement permanent.
Thinking about moving into a locum tenens role? Management Registry, Inc. is here to guide your search. Contact us today to get started!