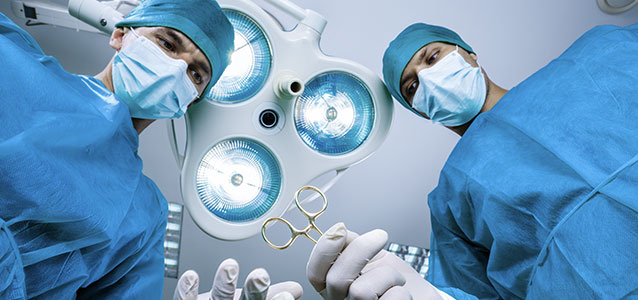 Working as a surgical tech is a job you truly enjoy. Preparing operating rooms, prepping patients for surgery and assisting doctors during procedures makes you feel happy and fulfilled. In fact, you're so passionate about the work, you couldn't imagine doing anything else.
The good news is, you chose a career with notable job growth. Employment of surgical techs is expected to increase 12 percent through 2026 — nearly double the 7 percent predicted for all occupations — according to the Bureau of Labor Statistics. Since you shouldn't have any trouble finding work, it's time to start focusing on ways to move up the ladder.
3 Tips to Advance in Your Surgical Tech Career
Get Certified
Consider getting certified through the National Board of Surgical Technology and Surgical Assisting or the National Center for Competency Testing. You'll be required to complete continuing education to maintain your certification, according to the BLS, but investing in yourself is something you won't regret. When applying for jobs or vying for a promotion at your facility, being certified can give you a competitive edge on your peers.
Sharpen Your Soft Skills
They're largely innate, but that doesn't mean you can't work hard to improve key soft skills needed to excel as a surgical tech. The BLS highlights abilities such as being detail-oriented, having integrity, and demonstrating stress-management skills as pertinent to the job. Obviously, you have these qualities or you wouldn't have been hired, but any work you can do to further develop in these areas will only help your career.
Be Flexible
Surgeries happen on a 24/7 basis at nearly every hospital in the country. Displaying a willingness to come in early, stay late or take on an extra shift to help out when needed will make you a valued member of the team. Putting patients first shows your commitment to the job and can help you get ahead. Surgeons want to work with a tech who is willing to display the flexibility needed in a largely unpredictable hospital setting.
Ready to take the next step in your surgical tech career? Management Registry Inc. specializes in the healthcare industry, so allow us to guide your search. Contact us today to learn how we can be of assistance!