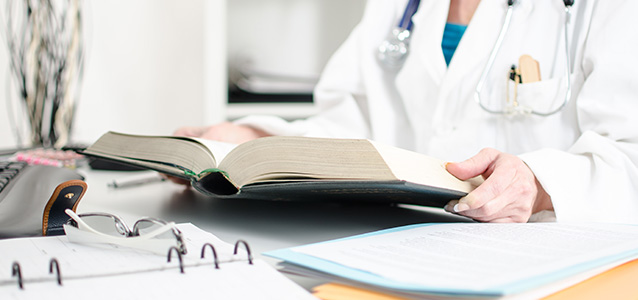 You became a physical therapist because you enjoy helping sick and injured patients. Under your care, they're able to achieve increased mobility and better manage — or completely eliminate — their pain.
Watching patients heal warms your heart, but you want to do more. Employment of physical therapists is expected to increase by 28% through 2026 — compared with 7% for all occupations — so there's plenty of room for growth.  Here's a look at three ways you can take your career to the next level:
Education
You spent a lot of time in school to become a physical therapist. A Doctor of Physical Therapy degree — which likely took around three years to complete — and a license are required to practice in all states. Beyond that, many programs mandate the completion of a bachelor's degree for admission.
It's important to keep up with mandatory continuing education requirements, but there's no need to stop there. Taking additional physical therapy courses and signing up for training opportunities offered at conferences and seminars will ensure you're always equipped with the latest skills.
Specialization
Working as a general physical therapist is fantastic, but if you want to zero in on a particular focus, consider taking on a specialty. If you're still in school, you can complete a clinical residency program upon graduation. Most residencies last around a year, and if you wish to continue your training, you can opt to complete a fellowship in an advanced clinical specialty.
Networking
Who you know can help propel your physical therapy career to new heights. Stay in touch with existing contacts and start working to make new connections. Joining a professional association, such as the American Physical Therapy Association, is a great way to achieve this. Find your local chapter and attend as many events as possible to meet new people and get your  name out there.
Want to find a new physical therapy job? Management Registry, Inc. is here to guide your search. Contact us today to learn about competitive healthcare opportunities you won't find anywhere else!