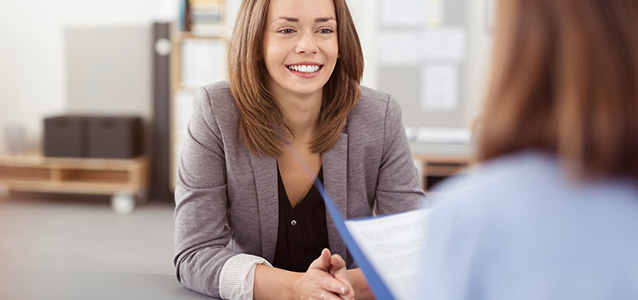 Hiring a new employee is a very big deal. During the interview process, companies want to cover all the bases, so they ask tough questions like "Why should we hire you?" Notably difficult to answer, interviewers ask questions like this because they put you on the spot.
Even the best, most well-prepared candidates tend to become flustered over these types of questions, but you're savvier than that. Knowing the right way to approach even the trickiest questions will allow you outshine the competition.
How to Answer Interview Questions With the Star Method
The Star method is a technique that will allow you to answer behavioral interview questions with ease. This process can be applied to any question of this nature, allowing you to provide a response that makes a lasting impression every time.
Even if a question you weren't prepared for is thrown your way, following the Star method will allow you to craft a winning response without hesitation. Here's a look at the four steps in the process:
Situation
Describe a work situation that applies to the question. For example, if you're asked how you work under pressure, give specific details about a time you had to complete an assignment on a tight deadline.
Task
Highlight your specific responsibility in the situation. For example, explain exactly what you were tasked with completing and the timeframe you had to complete it. This will allow the interviewer to understand precisely what you were up against.
Action
Explain how you went about completing the task in the limited timeframe given. For example, you might detail the overtime you put in or the manner in which you shifted priorities to complete the assignment by the deadline.
Result
Share the final outcome of your work. This might include the results the project helped the company realize or the lessons learned from the situation. It's okay if you experienced a few hiccups throughout the process, as long you learned something from it.
Want to start 2019 with an exciting new job? Management Registry, Inc. is here to help you find a new position that makes you excited to go to work each day. Get in touch today to make a plan!