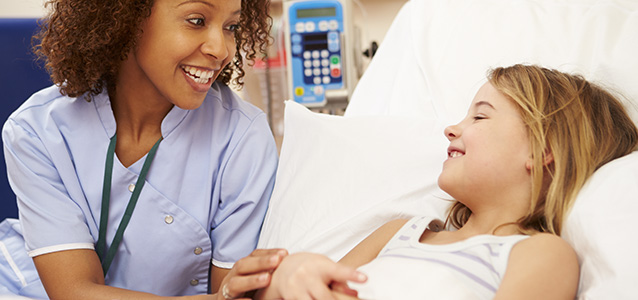 It takes a very special person to be a nurse. Not only do nurses need an array of life-saving and enhancing hard skills, they must also have certain soft skills to succeed.
For the right person, working as a nurse is the most rewarding job in the world. Each shift brings the ability to touch patients' lives and really make a difference. If you're thinking of entering this amazing field, here are four soft skills you'll need to have.
Communication
Working as part of a healthcare team requires outstanding communication skills. Nurses need to share patient information with fellow nurses, doctors and other healthcare staff to ensure each person receives proper care. They must also have the ability to impart details to patients and their families in a non-jargon-filled manner they can understand.
Teamwork
Providing healthcare is a team effort, so nurses must be able to work well with others. Beyond having excellent communication skills, they need to pitch in where needed. This means they must be willing to go above and beyond their job duties for the good of the patient. A certain task might not be their responsibility, but if it needs to be completed — and they have the capacity to do so — they should take the initiative to get it done.
Critical Thinking
Each patient has their own unique set of circumstances. Nurses treat many people who share common symptoms, but they're often faced with patients who aren't as easy to diagnose. In these cases, they must use their knowledge to come up with the best possible treatment plan for the person. Consequently, nurses need a sharp set of critical thinking skills to properly care for each patient.
Empathy
When it comes to healthcare, there are few things worse than being stuck with a mean nurse. While they treat people for all kinds of reasons, the vast majority of patients are sick or injured. Since these people aren't feeling well, they need a compassionate nurse who treats them — and their family — with kindness. A nurse's attitude can hugely impact a patient's healthcare experience, so having empathy is a must.
Ready to explore new nursing opportunities? Management Registry, Inc. is here to guide your search. Contact us today to learn about openings with leading healthcare employers across the U.S. for skilled nurses and travel nurses like you!