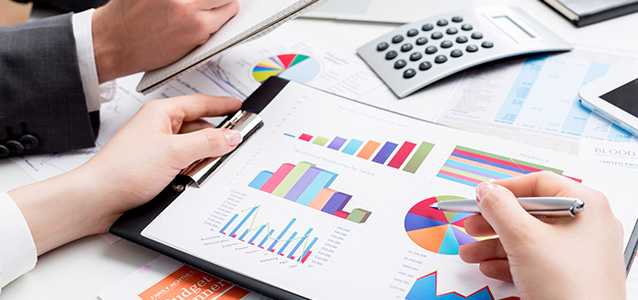 Navigating a search for a new accounting or finance opportunity is hard work. The many activities associated with finding a new job can become overwhelming very quickly if you don't have a structured plan in place.
Creating S.M.A.R.T. — specific, measurable, achievable, relevant, time-bound — goals is a great way to keep your search on track and get the job you really want. Vague objectives are fine for pipe dreams, but when making serious career moves, there's no room for ambiguity.
Find out why setting S.M.A.R.T. goals is the key to landing the accounting or finance job of your dreams.
4 Reasons to Make Your Accounting or Finance Job Search Goals S.M.A.R.T.
Get on the Right Track
The accounting and finance field is vast, so it's easy to lose sight of what you really want if you don't have a clear goal in mind. When working with S.M.A.R.T. goals, this is a non-issue because they are specific in nature. Essentially your North Star, these precisely written goals keep you from getting distracted by enticing opportunities that really aren't for you.
Hold Yourself Accountable
If you're like many job seekers, you go full steam ahead at the beginning of your search, but quickly lose enthusiasm. S.M.A.R.T. goals don't stand for laziness, because they contain a specific task you must complete by a certain date. Taking responsibility for your own success is a game-changer, because you don't want to let yourself down.
Present Your Best Self
Being the best person for the job requires a lot of hard work, but that's what S.M.A.R.T. goals are all about. Whether you want to update your resume, earn a new accounting or finance certification, or join a professional association, these goals help you focus on activities relevant to your search, while breaking them down into attainable steps.
Stay Motivated
A job search can be trying, but when it's guided by S.M.A.R.T. goals, you're able to look back and see how far you've come. Since all objectives are measurable, you can celebrate all the progress you've made since you started. Things might not be moving as quickly as you like, but you'll feel proud of all the work you put in when you take in the big picture.
Need a little help finding an accounting or finance job that's right for you? Management Registry, Inc.'s Professional Staffing team is here to assist. Take control of your future by contacting us today!