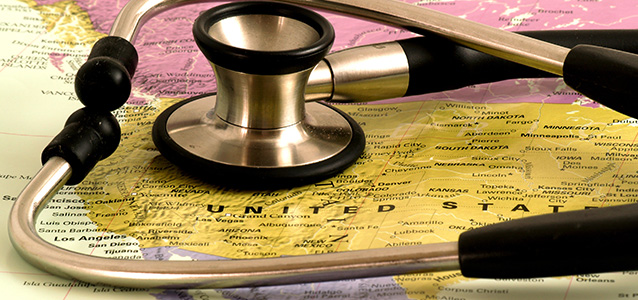 Working as a travel nurse is a rewarding way to care for patients while exploring the U.S. — but you already know that. Whether you're trying to land your first travel nursing job or are already a seasoned professional, your resume is the key to career success.
Crafting a travel nurse resume isn't all that different from that of a standard nurse, but as you would for all job opportunities, you'll want to tailor it to fit each position. Follow these tips to cover all the bases.
5 Things to Include on Your Travel Nursing Resume
Relevant Work History
If you've been working as a travel nurse for a while, your work history section will be a bit longer than a standard resume, but the more relevant experience, the better. For travel nurse work, list the agency you're employed by first, then include every assignment you've had underneath. Cite key details for each position, including but not limited to, facility name, job title, start and end dates, facility type, number of beds, unit worked and your specific responsibilities.
Also include any standard nurse jobs and other applicable positions from your past that highlight your fit for the job. Omit positions that have nothing to do with nursing, as they'll just take up valuable real estate and confuse the reader.
Education
Working as a nurse requires significant education, so verify you have what it takes. List every school you attended, the degree you earned, your dates of attendance, and the city and state where each educational institution is located.
Licenses and Certifications
You worked hard to earn your nursing credentials, so let them work for you by prominently displaying them on your resume. List every nursing license and certification you have, their number — if applicable — the licensing or certifying body, and expiration date or date obtained.
Details on Your Specialty
If you have a nursing specialty, be sure to include this. List what your specialty is and the number of years of experience you have in it. This could make the difference between you and another otherwise equally qualified candidate, so don't forget to include this information.
Applicable Keywords
Travel nursing jobs often receive a high volume of applications, so many employers use keyword scanning tools to find top contenders. If yours doesn't have a high enough percentage, it might be cast aside. Avoid this by carefully scanning the job description for words and phrases used frequently in the content. Find a way to work these into your resume text in a manner that sounds natural.
Ready to find a new travel nursing opportunity? Management Registry, Inc. wants to connect you with healthcare employers throughout the U.S. searching for nurses and travel nurses who truly care about the work. Contact us today to discuss your plans for the future!