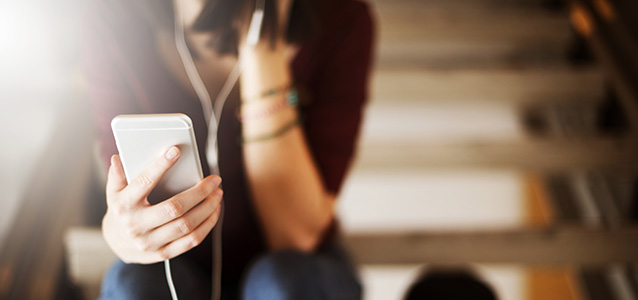 As an allied health professional, your job keeps you pretty busy. You're passionate about the work and you try to find as much time as possible to keep up with the latest happenings, but doing so can be a challenge.
Thankfully, there are plenty of podcasts geared toward allied health professionals you can listen to during your commute, at lunch or even at the gym. Enjoy everything from the scoop on the latest innovations impacting your field of choice to tips that will help you achieve a better work-life balance by adding these podcasts to your playlist.
Workforce3 One
Sponsored by the U.S. Department of Labor's Employment and Training Administration (ETA), Workforce3 One released a series of podcasts aimed at young allied health professionals. Featuring young people who received training in the public workforce system and are now employed in a variety of allied health occupations, the series is designed to help other young workers and employers create a career plan.
Light Talk
Created exclusively for members of the American Society for Laser Medicine and Surgery, Inc., the "Light Talk" podcast provides listeners with industry updates. Expect to gain everything from insights on new research studies to tips for attracting new patients and buying new lasers.
Everyday Evidence
Brought to you by The American Occupational Therapy Association, Inc., the "Everyday Evidence" podcast is a series of episodes that covers topics important to the field. Most episodes are under five minutes, making it easy for busy professionals like you to learn something new that relates to everyday life.
Cross Link Radio
Hosted by Shirley Gutowski, registered dental hygienist and co-author of "The Purple Guide: Developing Your Dental Hygiene Career," the "Cross Link Radio" podcast covers work, health and leisure topics. Learn valuable lessons that can be applied to your dental hygienist career and your personal life.
Dietitians Unplugged Podcast
Tune in to the "Dietitians Unplugged Podcast," to get the latest on health and wellness. Hosted by Aaron Flores and Glenys Oyston — both are registered dietitian nutritionists — episodes cover topics like body positivity and improving your health. Apply the lessons learned to your own life or use them to help treat patients.
Want to take the next step in your allied health career? Management Registry, Inc. has the connections needed to help you get ahead. Contact us today to start your search!